Oven Fantastic!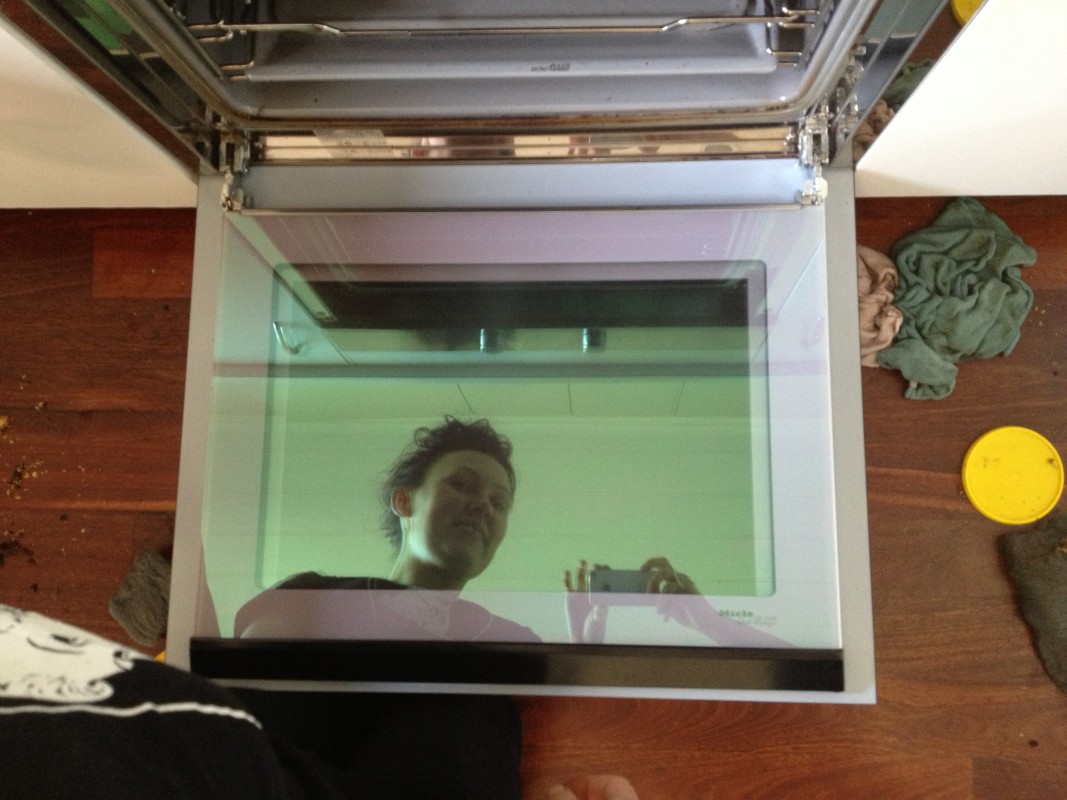 I know, I know its another oven clean before and after…but hey they have the most impact! This one in particular had a super reflective door once I was finished with it. Oooohhh the excitement of seeing your own reflection in a job well done.
We cleaned this oven, and house to prepare for Auction. Its a beautiful home in Thornbury. If I had the dollars I would buy it myself and move the family straight in! Sigh..one day Miss V , one day.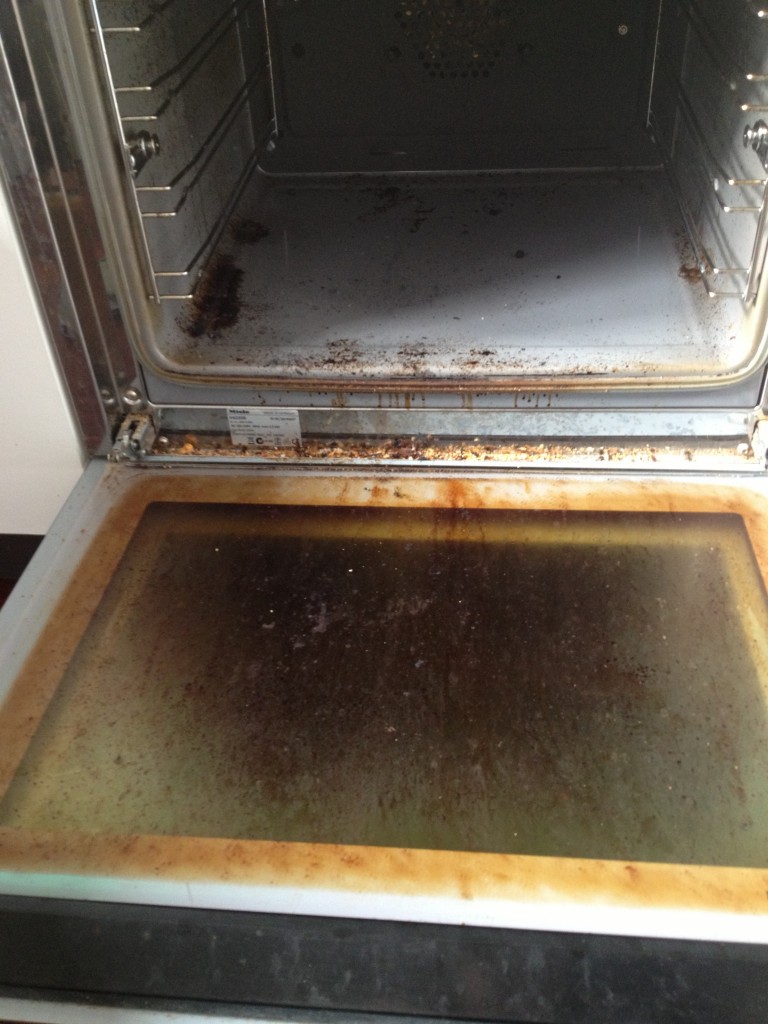 Before… Glass is thick and brown with build up. This family likes to cook and there's nothing wrong with that! If things are perfectly clean all the time your not having enough fun!
The oven racks are also looking well loved (below) The easiest way to clean these guys is by scrubbing with some springy steel wool after a good soak. I soak in Orange Squirt and hot water for as long as possible. I use a finer steel wool pad for the trays so as not to scratch. Once you've scratched something there no going back and the grease will just get stuck in the grooves. If removing the door is not an option, I wrap a butter knife in a cloth to clean any gaps between the door and oven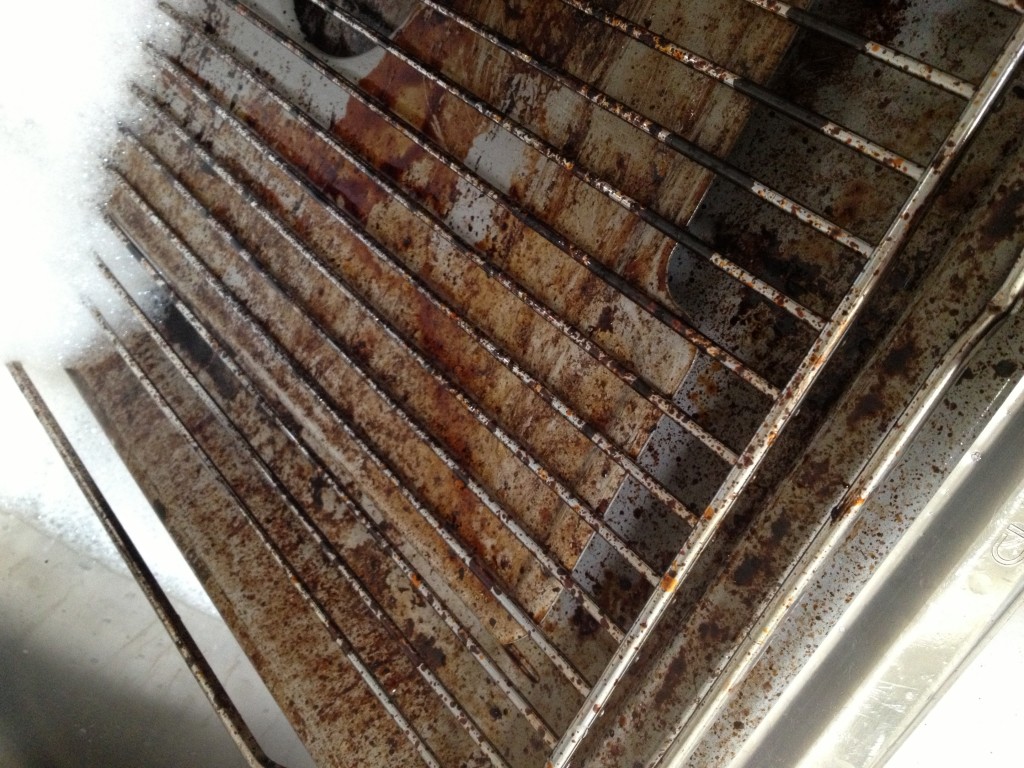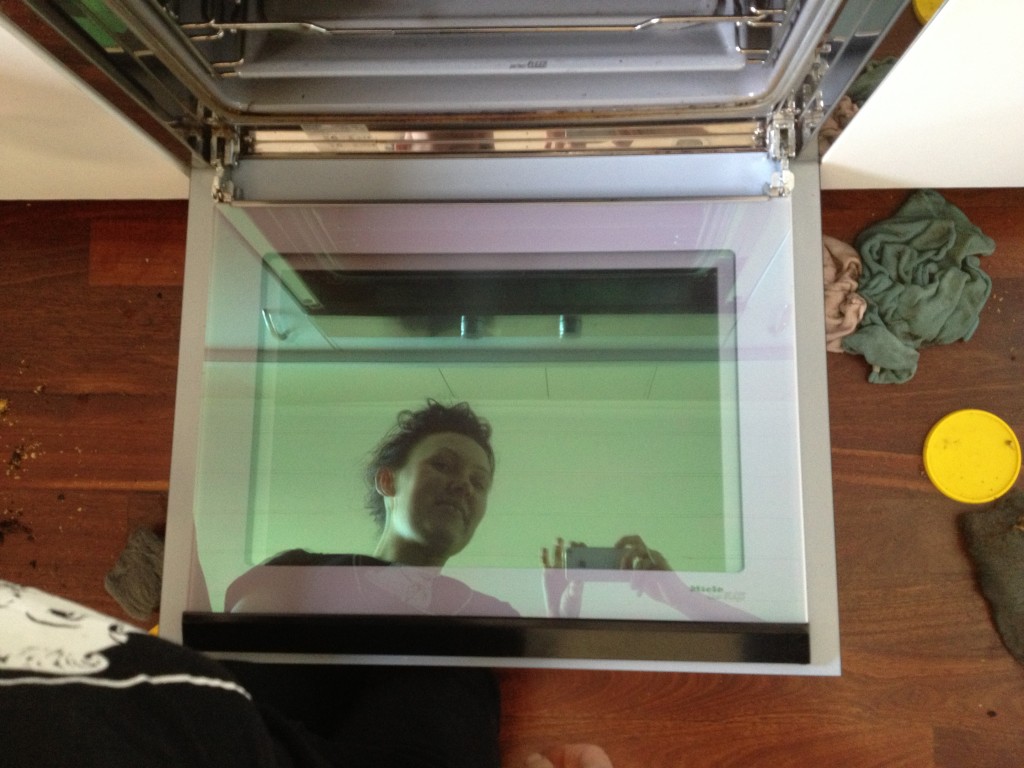 After…Hello there! Yes it is the same oven and yes you can see my proud head in the reflection! Not my best angle but you get the point. Damn that looks good! (oven not my head) The racks and internal surfaces came up a treat too.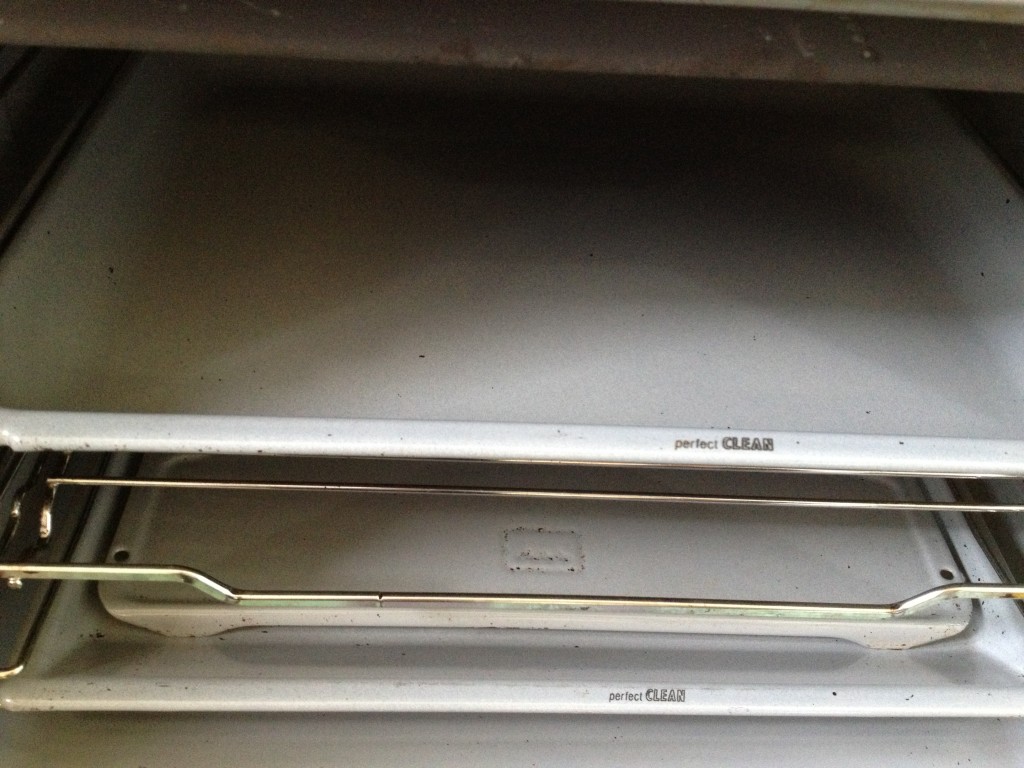 Other tips include using a window scraper on the glass (very carefully!) and Gumption paste for stubborn buildup. Easy Peasy.