Dr. Bronners SAL SUDS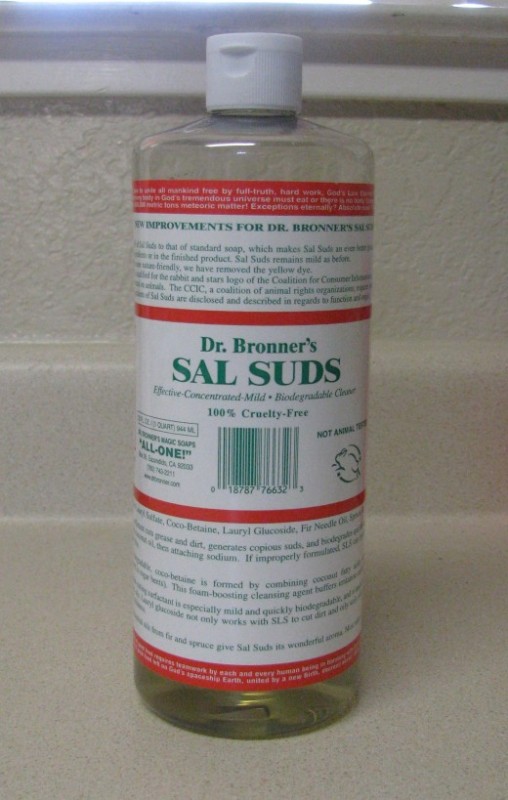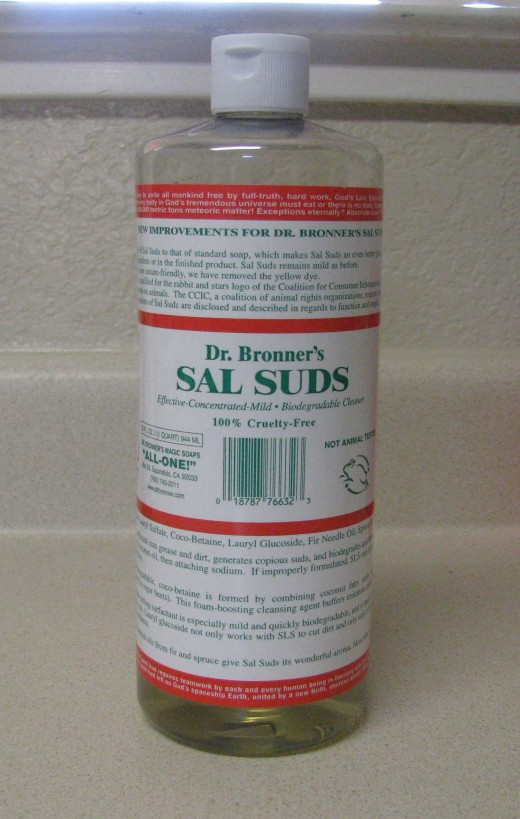 There's lots of information and stories on the web about the use of Sodium Lauryl Sulfate in beauty and cleaning products. The general view is that SLS is a health hazard. Although derived from nature, due to the synthesis process that it goes through  it has been found to be contaminated with 1,4-dioxane, a suspected carcinogen. Due to this  concern, the Environmental Working Group say that SLShas a high health hazard…
But is this due to the synthesis process? Can SLS be used without health concerns?
I'm no chemist. Its really hard to make decisions about what to use when there's  a dispute about ingredients. Whats safe? Whats not? How can we control or know what process has been used?
I purchased some of Dr Bronners Sal Sads from my local organic shop last week. Still yet to try it. Im in search of something that will help clean my boys soccer tops that seem to be forever stained. I thought the idea of that fabric was to wash easily…not so.
Sal Suds contains no preservatives, no added colour, has compassion for animals and complete ingredient disclosure. So big ticks all round.
Much to my surprise it clearly states the use of SLS. However there is also information as to why they use it and ingredients used to counteract any skin irritation.
In searching a little I found a few articles on this product and the concern for SLS.
David Bronner, President of Dr. Bronner's Magic Soaps, has long felt that SLS has been unfairly scapegoated in the beauty care industry.
" We do feel that SLS has been incorrectly scapegoated, as a lightning rod for legitimate consumer concerns about cosmetic ingredient safety … the issue with SLS primarily has to do with it being irritating to skin, which can be addressed by buffering with ingredients like Coco Glucoside," he said, stating that his company doesn't use it in any of its personal care products (though it does use it in one of it's cleaning products).He argues that there are other chemicals that do pose potential health effects that have largely been ignored.
http://www.treehugger.com/style/common-eco-myth-sodium-lauryl-sulfate-sls-causes-cancer.html
So an alternative view on the use of SLS. Can we believe everything we read on the web..I think not.  But I do like Dr Bronners soaps and I'm willing to try the SAL SUDS..controversial I know.
If its all too much or hard to make the choice… just use bicarb, vinegar and castile soap!